The Necessity of Conversion
Despite the morning rain on May 8th, 1738, the sun had recently banished London's notorious spring weather, parting the clouds and casting a warm light over the day's proceedings. As over twenty thousand men and women flocked to Kenningston Square to hear the new twenty four year old prodigy preacher herald God's truth, George Whitefield the cross-eyed son of a Gloucester innkeeper prayed and sang with his Methodist supporters. He would preach Jesus Christ and the necessity of the New Birth with great effect as many in attendance cast off their old sins and received the Gospel.
Famous actors envied the range of his voice; statesmen envied its influence. But, his natural talents- his voice, his extemporaneous delivery, and his graceful presence- never brought George Whitefield personal riches or authority. Instead, by God's grace, they only fostered a broken spirit. Many who know his name, know his evangelistic fervor, captivating delivery, and preaching at mass revivals. Rather few know of his personal conversion: the depths of darkness to which he sunk, before God raised him as a burning seraph in divine proclamation.
The Preacher's Conversion: A Dark Heart
Oftentimes, we separate a man's conversion from his ministry. Yet, the former necessitates the latter, and reveals how one's descent into despair often matches one's ascent into God's grace. Christendom often makes little of a preacher's conversion- or anyone's conversion for that matter. Instead, the confession is paramount: "Do you believe in Jesus Christ as your Lord and Savior- Yes or No?" Thereby, we measure a Christian's strength by good works, evangelized converts, disciplined purity, and orthodox doctrine. George Whitefield had all of these in spades. But, first he realized himself as a sinner saved by grace, identifying more with the unwholesome woman forgiven much by Jesus in Luke's Gospel, than with the apostles.
In young adulthood, Whitefield recognized his sin and strove to achieve God's pleasure in charity, fasting, devotion, and study. He was a member of the famous "Holy Club" with John and Charles Wesley, known for their impressive prison ministry and progressive service to London's poor. But, despite Whitefield's best efforts and his prestigious circle of devout friends, nothing relieved his burden of sin nor reconciled him with God- he was powerless to save himself. This realization led him into the darkest period of his life: he suffered from a "general distemper", "strong cryings and tears", and an overall malaise- what modern-day psychologist call depression. Before his conversion, his distress became so intense that he wrote John Wesley seeking medical advice: he had self-diagnosed himself with diabetes! Shortly thereafter, at the height of his desperation and pleadings with God, God chose him.
The Preacher's Joy: A Sweet Release
Apart from anything Whitfield accomplished, God released him from the burden of his sin and the threat of Hell. In his journal, Whitefield wrote,
"God was pleased to remove the heavy load, to enable me to lay hold of His dear Son by a living faith, and by giving me the Spirit of adoption, to seal me even to the day of everlasting redemption."
He was saved! He continues,
"O! with what joy- joy unspeakable- even joy that was full of and big with glory, was my soul filled, when the weight of sin went off, and an abiding sense of the pardoning love of God, and a full assurance of faith, broke in upon my disconsolate soul!"
At the heart of Whitefield's preaching and God's attending power rest this truth- God saved Whitefield by His grace. If we overlook his darkest days and the means of conversion, we inevitably miss the primary motivation of his preaching: an abounding gratitude for God's sovereign grace and providential call in his life.
Despite his helplessness, God granted him the knowledge of His son. This God ordained realization, the New Birth, filled Whitefield with a desire to proclaim God's glory and would serve as the touchstone of his yet unformed ministry, soon to propel him thousands of miles across one ocean and two continents. By his death, some estimate he preached to over 10 million people, delivered forty thousand sermons (usually preaching forty to sixty hours a week), and traveled thousands of miles by horseback, carriage, and sailing ship throughout London, Ireland, and the Eastern seaboard of colonial America.
The Preacher's Motivation: A Lowly Spirit
Before the Holy Spirit carried Whitefield into the pulpit, He first brought him to his knees in desperation, repentance, and faithful prayer. Whitefield knew God spared him from the hot gallows and this informed his lowly and contrite spirit- the backbone of his ministry; yet, what the young man did not perceive was that the dashed bits of Satan's hangman would be reconstituted into a high and mighty scaffold overlooking many an Englishman.
In all her years, England has seen many famous orators. Arguably, none matched George Whitefield's powerful influence and international fame till Sir Winston Churchill. Both men traveled extensively, spoke often, and tirelessly worked for their convictions. But, an essential distinction must be drawn- a critical account, a word of caution- so important for the church in our day and age: desperate to hear the Gospel powerfully proclaimed and struggling to discover formidable preachers. The distinction is one of conversion.
While Churchill would rehearse his famous speeches long into the night- often practicing his stagecraft in front of a mirror, the work of Whitefield was birthed in his closet: praying to God before preaching to men. The elder Churchill once wrote, "I might have gone into the Church and preached orthodox sermons in a spirit of audacious contradiction to the age." Yet, his biographer, William Manchester, quickly counters: "But it had been a preposterous notion; while Churchill can easily be pictured in a pulpit, one cannot imagine him on his knees." The observation is less of a rebuke and more an acknowledged reality. Winston himself said, "I had accumulated in those [youthful] years so fine a surplus in the Bank of Observance [for attending church] that I have been drawing confidently upon it ever since." We must never hold oration above supplication.
Each morning, before beginning his multiple preaching engagements, Whitefield spent the early hours on his knees reading his English bible, Matthew Henry's Commentary, and Greek New Testament- praying over every inspired verse. This remained the source of his singular drive and forceful preaching. Men and women would be described as responding in distress, wailing, or "melting" under his ministry.
Perhaps, the distinction is too extreme? Some scoff: "You compare Whitefield to Churchill to prove the importance of conversion?" But, let the church take notice: we often tolerate bad preachers who are good Christians; how many good preachers do we uphold who are bad Christians? Churchill often gloried in himself; Whitfield gloried in God. The church stands warned: preachers are not made in the pulpit, but on their knees. Wish to raise the church for God's glory? Find men who bow low to His holiness in prayer.
The Preacher's Power: A Complete Dependence
Whitefield's conversion must be a focus of his ministry- like Martin Luther's, John Newton's, and John Bunyan's- for his conversion set the groundwork for his faith and ministry. As he pleaded desperately for salvation, so he boldly prayed for God's glory. The day of his ordination approaching, he wrote,
"I am asked to preach and I am to be examined, and yet am unable to prepare for either. Strong groanings in prayer. Strong desires after ordination. Reposed in my breast but shut up as to my head. I think God is preparing me for some great work; the Devil sees it and is permitted to beset me."
Prayer and dependence upon God was his modus operandi for preaching- nothing else worked! God unstuck his tongue to throw barbs at Satan. Now, we can imagine why, as Spurgeon ascended the stairs of his pulpit at the Metropolitan Tabernacle, he whispered with every step: "I believe in the Holy Spirit." Men of God have no power without His power.
Often, His proclamation resulted in thousands of conversions. But, we must not trace these results to his convicting style, courageous proclamation, sound exegesis, or his Calvinistic theology- Whitefield would never want such a thing! Undoubtedly, these aspects remain critical components to the Christian conversion; but another material entirely composes her core. At the core of conversion, rests God's sovereign choice. A pitch perfect theology will grow into a cold and lifeless dirge without God's mighty arm directing the orchestra.
Whitefield understood the prominence of God's call in his life and ministry. He was a Christian first and a preacher second: He first cried over his sin, before the sin of the world; He first preached Christ to himself, before the nations. He was an empathetic doctor. And, by God's grace, this was the medicine the world needed at the time, a broken hearted man, preaching and pleading- "often with tears"- for his fellow brothers and sisters to entrust their lives to his loving Savior Jesus Christ and share an incomparable fellowship with a benevolent God. Such men the world needs again. Men powerful in the pulpit and lowly in prayer forever marked by God's choice- an undeserved conversion into an indisputable faith
---
BIBLIOGRAPHY
Allison, Gregg R. Historical Theology: An Introduction to Christian Doctrine (Michigan: Zondervan, 2011).
Cairns, Earle E. Christianity Through the Centuries (Michigan: Zondervan, 1996), 367, 385, 386.
Boice, James M. The Doctrines of Grace (Illinois: Crossway, 2002), 19, 50, 139, 199, 209.
Dallimore, Arnold. George Whitefield (Illinois: Versa Press, 1980), Vol I: 77, 94.
Dallimore, Arnold. George Whitefield (Illinois: Versa Press, 1980), Vol II.
Galli, Mark; Stout, Harry S. "George Whitefield: 17th Century Preacher and Revivalist" Christian History, Issue 38, 1993. Accessed April 6, 2017. http://www.christianitytoday.com/history/people/evangelistsandapologists/george-whitefield.html
Lloyd-Jones, Martyn. Preaching & Preachers (Michigan: Zondervan, 2011).
Murray, Iain H. The Forgotten Spurgeon (Illinois: Versa Press, 1966).
Manchester, William. The Last Lion (Massacheutes: Little, Brown and Company, 1983), 176.
Piper, John. "I Will Not Be A Velvet-Mouthed Preacher!" Desiring God 2009 Conference for Pastors. Accessed April 6, 2017. http://www.desiringgod.org/messages/i-will-not-be-a-velvet-mouthed-preacher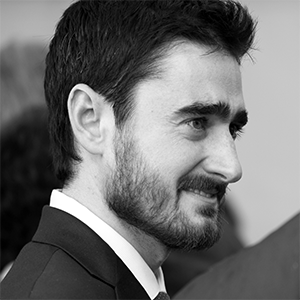 Do you want a Free E-Book?
I am glad to hear from readers. Write: brendan.flannagan@gmail.com
Follow regular updates on Twitter at twitter.com/brendnflannagan
Please subscribe for email updates.